The State of Nutra in 2019: What to Expect And How to Prepare
28 December 2018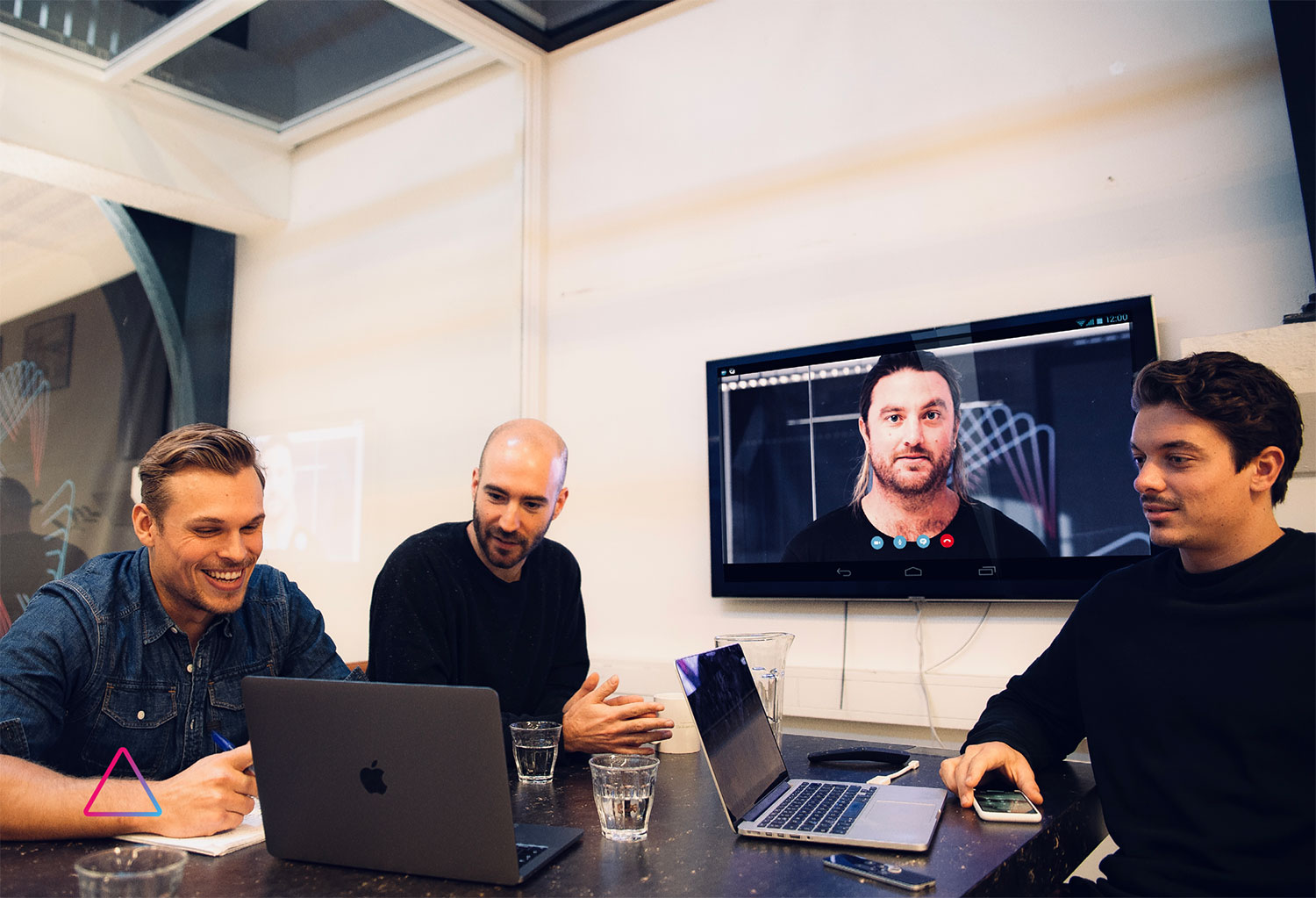 The Health & Beauty ("Nutra") vertical is notorious for its high profitability - and its constant fluctuations.
It's an evergreen vertical, meaning it's based on human nature and will never go away; people will always want to lead healthier lives and look their best. That said, this past year saw some challenges that rocked the entire industry. Some survived, some even thrived, but many fell down and dropped out in early 2018.
Those who did make it saw a revival around summertime, and Nutra has been steadily rising ever since.
Of course, that doesn't mean it's become easier. Nutra is still one of the biggest opportunities in performance marketing - but it requires more marketing skill than ever before. To truly win, you need to think hard, use your resources, collaborate, and prepare, prepare, prepare.
Because when that big windfall comes (and it definitely will), you want to be ready to maximize your profitability - or you risk disappearing, like many have before.
To help you enter the new year with confidence (and strong plans), we sat down with our Nutra team to cover the major news from 2018 and the big opportunities in early 2019.
Let's turn it over to Stephen, Rick, Fran and Matthieu…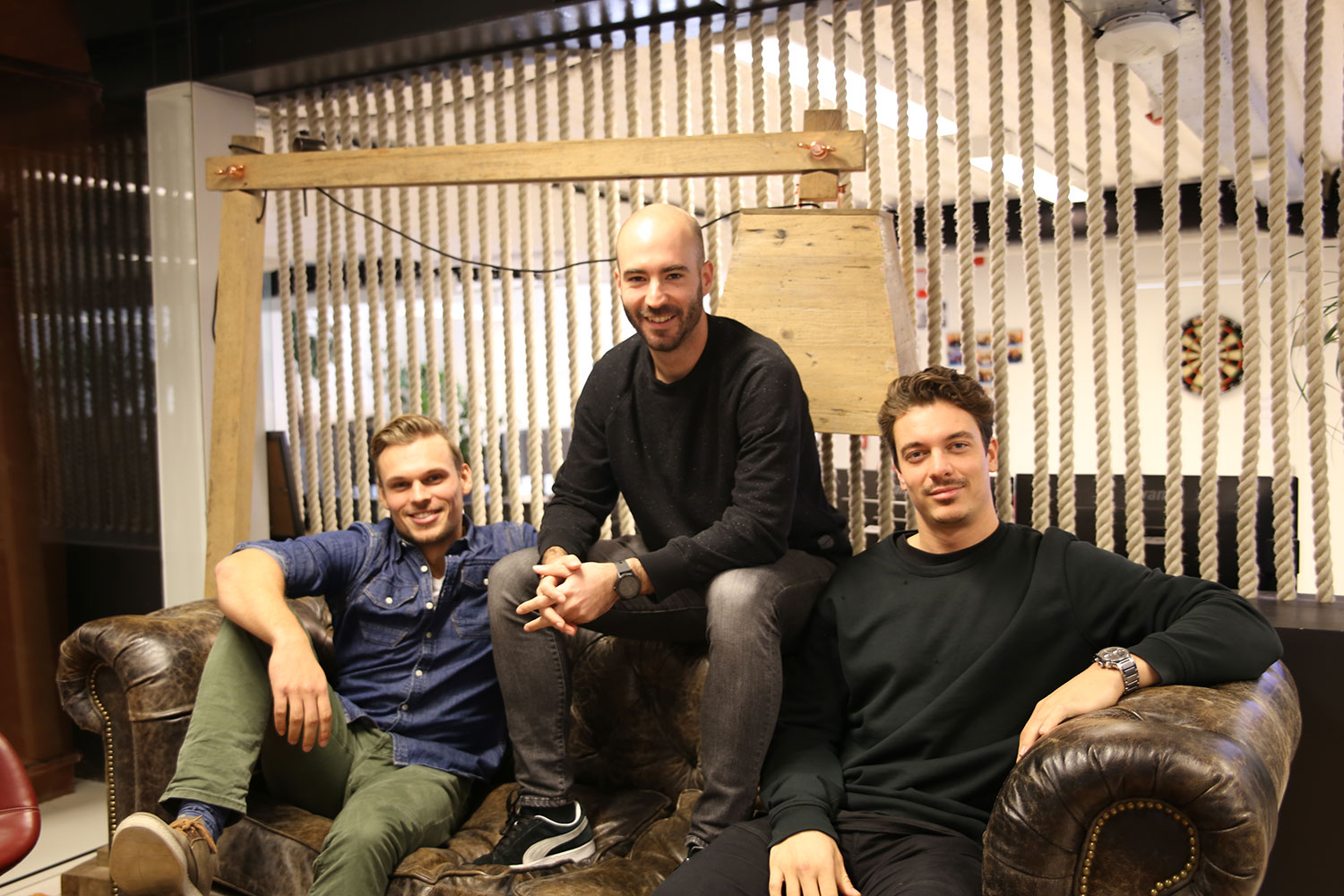 Which trends or changes affected the Nutra vertical in 2018?
Matthieu Thomas (Account Associate): We've seen both ups and downs this year… thankfully, most of the downs were at the beginning, and we've seen a lot of positive momentum since.
The big story of 2018 involved the changes in regulations for merchant account providers (MIDs), which caused a lot of MIDs for Trial advertisers to close down. A lot of advertisers lost banking capacity or got their accounts frozen - or worse.
Rick Haasnoot (Affiliate Associate): On the affiliate side, that meant caps were significantly reduced for Trials. We started seeing the drop early in the year, and by February/March it was near impossible to find reliable Trial cap. Everyone had traffic, but nowhere to send it.
Stephen Lucas (Head of Sales - US): It's something we see often in this industry… the MID issues this year were typical of the challenges you face when running Nutra at a high level. Advertisers and affiliates who understood this were prepared and survived for the next big upswing, while those who didn't plan ahead simply disappeared.
Matthieu: This caused a major "clean up" of advertisers. From our side, we had to pinpoint who we still wanted to do business with because of the risks this situation brought up. Having good connections with accounts, we chose to focus on advertisers who we could get dedicated cap from and who already had a solid track record in the prior year.
Some advertisers were cut in processing space, so to keep running traffic, we saw some stopping with step 2 to run only on a step 1 basis, which lowered performance but doubled room for sales.
The whole situation was frustrating, but it did have some benefits. We were able to work closer than ever with our top advertisers, finding temporary and long-term solutions to keep each other running. Then, when things started getting better, only the strongest advertisers remained.
Rick: Thankfully, those of us who stuck through it were happy in the end. We started seeing more bank approvals in the summer, and the upward trend picked up again.
Stephen: Again, it's the ones who understand these cycles and prepare for them that stay at the top for years. You can't predict what will happen, but you can predict that something will happen.
Fran Robles Gil (Account Manager): And since we knew what was going on this time, we quickly pivoted to focus on international Trials outside of North America in the short run. This worked very well - we grew immensely in other GEOs like EU and AU, which are still growing.
Rick: We're now in a great position with Trials, and on top of that, we also saw a lot of affiliates and advertisers diversifying into Straight Sales, so we're ending the year sitting on a lot of opportunity and lessons. It's a good time to be a Nutra affiliate.
Stephen: And an advertiser, for that matter. The market tends to fluctuate between being an "advertiser's market" and an "affiliate's market" - I'd say that it's been an advertiser's market since the summer, where the field was thinner but mostly made up of really strong advertisers who could consistently offer cap. But that will likely shift again in January, when everyone is doing well and traffic becomes the most valuable resource.
But remember, by then most affiliates, advertisers and networks will have existing relationships. They're in position to capitalize on their preparation, not running around looking for traffic or cap.
What takeaways has the team learned from Q4 this year?
Stephen: This year presented a sort of "triple whammy" as far as real-world events impacting profitability. It's hard to compete against a huge, untracked budget from major brands or political groups, and this year was uniquely crowded.
Rick: It's nothing particularly new, as affiliates tend to face increased competition in Q4 every year. First off, marketing managers for big brands are dumping their yearly budgets so they can request the same for the following year, increasing click costs for everyone.
Second, the holidays always bring in competition from other verticals: Black Friday, Christmas, Thanksgiving and other holidays make clicks more expensive.
But this year, we also had the US Midterm Elections adding competition from politicians. They have a lot of money to blow on campaigns - while you can still be profitable, it's going to drop, and it's often smarter to go big in the months leading to this period, then relax until the Nutra rush in January.
Stephen: And those people targeting voters often overlap with our prime audiences. It wasn't just young people this year, it was the 30+ demo getting hit.
That's why we encourage our partners to think, "What's happening in the world right now that's stealing these clicks?" It's almost always better to plan on riding the highs and waiting out the lows rather than hoping for steady profit all year.
The main takeaway is that our industry is defined by its ups and downs. If you prepare for a rainy day, you'll be set. Last year was like a category 5 storm, and it knocked a lot of players out overnight. But those who are left are in for a big payday in 2019.
Matthieu: Any advertiser who wants to know how to avoid what happened last year, contact us because we'd love to talk. This is huge on our radar. We're all in this together; the better you can perform, the better we all perform.
We'll be in Vegas for ASW, so hit one of us up to schedule a meeting or just stop by Table H15 for a chat. It would be great to hear your thoughts on this as well.
Did anything significant happen on the traffic side in 2018?
Rick: Natives definitely picked up quite a bit. Facebook is always changing - and with pressure from the Cambridge Analytica situation, senate appearances… they're really tightening up. But thankfully, where one door closes, another opens. Native has been hot this year and we're seeing a lot of high-quality traffic through it.
On the other hand, Facebook has really proven itself to be a scale platform. Either go all in or it's not worth the investment. The reality is that ROI has dropped there, which means you have to spend money to make money, and you need to invest in order to come out green. It's still highly valuable, but you need to be set up properly.
Interest/lifestyle targeting has also become a primary tactic. Doing it right depends on what you're promoting, but there are ways to avoid battling over demographics - cutting right to the core of your true buying audience instead.
This has also been called "the year of the influencer", which is simply another way of doing lifestyle targeting. These tight communities can give huge ROI if you know who to contact.
Stephen: The best way to stay up to date on this - and also get ahead of regulation changes - is to keep close to your partners. That's your account manager, your masterminds, your forums and blogs. We're always happy to talk specifics with anyone interested.
With the Nutra rush starting in January, what are best practices for Q1 2019?
Rick: Stay close to your AM! We appreciate that - when it comes to planning, we have a lot of insight that we want to give you, but we don't necessarily want to push you too hard. If you have thoughts about something, let us know - we may be able to turn you on to something you hadn't considered before.
Matthieu: Now that we're getting past Q4, Straight Sales and Trials are both picking up again. We normally see a drop in traffic towards the end of the year, for the reasons mentioned above, but then it picks up majorly in Q1.
Right now we're busy preparing everything we can to go big from the 1st of January onward.
Fran: If you've been in the Nutra space for a while, you know that we'll see a trend where people start buying Nutra products massively. This has to do with New Year's Resolutions, people wanting to get in shape again, preparing for the summer…
Matthieu: We're all prepared to run traffic to the US, Nordics, EU, AU… offers are set up and ready for the rush!
In fact, starting campaigns with us slightly earlier will help us gain an understanding of your quality, and this will result in getting more cap allocated to you instead of having to "prove" yourself later on - when everyone's already making money.
Fran: Exactly - for most advertisers and affiliates, the Nutra rush actually starts before Q4 ends.
You should be busy building relationships, being careful not to overextend when competition is high - save that spend for Q1, where you can expect much higher ROI.
Stephen: If you have a strong Q1, chances are good you'll be able to build on that momentum throughout the year.
If you don't have consistently outstanding Q1s - breaking your prior records every year - then you're either missing out on exponential growth, or you're stagnating. Something's wrong, even if you feel you're doing okay. You need to be performing at unprecedented levels in Q1, every time.
Here are a few key things you can do to prep for a strong Q1:
Make sure inventory is stocked.
Prepare for bank issues - always have a backup plan.
Build cash reserves - don't toe the line, save for a rainy day.
Prepare customer service for an influx of calls.
If you're prepared for this stuff, you can double your sales. If you're not… well, you know the consequences.
If you need help or advice, you can always contact one of us here at Advidi. We have a lot of resources, both internal and external. I'm excited for Vegas and expect a lot of valuable conversations to come from it.
What do you expect to happen in 2019, and how are you preparing for it?
Matthieu: Mastercard and banks are planning some tougher regulations, so Trials will become harder to push - but honestly, this is nothing new. Nutra has become harder to push every year, but with the right knowledge and skill, Nutra will remain alive and kicking.
Fran: The movement towards Straight Sales is interesting for Nutra because they align with these regulations smoothly.
Stephen: And this time around, the regulations may even be easier to navigate. Unlike last year, where the MID shutdowns came without warning or explanation, the major providers are taking the time to explain the rules clearly.
We'll be much more aware of what we're allowed to do, which means we can navigate the changes and predict our next move easier.
Fran: Even if the regulations are strict, we have ways of doing business that are highly effective, yet fully compliant with the regulations. The preparation has already begun.
Matthieu: For example, you can no longer sell physical products on a Trial basis, but you can sell digital products. Some might see that as a challenge - and it is - but there are already solutions that are working really well.
Stephen: We can't give everything away here, but we'd be happy to chat more with anyone who is curious in Vegas. We're honestly not too concerned about the regulation changes.
Long story short, there will be some changes from the banks again - but if you are smart and know how to prepare (which we can help with), you will be fine.
Rick: On the affiliate side, we're seeing a lot of creative solutions as well. A lot of them involve content and the use of new traffic sources (or creative use of existing platforms). The trick is to play strictly by the rules, but find the wiggle room that still gives you a favorable outcome.
How is the new office in Puerto Rico going to assist Nutra advertisers and affiliates?
Stephen: Shorter lines of communication, faster pivoting and more opportunities to meet in-person and solve complex problems. We opened the office because of the growth boom in Nutra, and having a presence in North America helps us stay close to new developments there.
Another benefit is that Puerto Rico is a fantastic hub for performance marketers. I was recently there for a week getting things set up, and just walking down the street, I bumped into multiple people I know from trade shows and Facebook groups. It's a really tight circle… we strongly believe in the power of thinking together. Being on the ground means we can both contribute to and benefit from the influx of high-level thinking going on across the island.
We spoke about this at length in a recent press release if you'd like to learn more.
Rick: By having Stephen and his growing team there, we also cover multiple time zones easier. Faster response times means more profit for all of us. We'll also have two sources generating independent insights - and since we work closely, we'll combine to generate unique ideas on a regular basis.
Also, I'd love an excuse to visit.
Matthieu: Me too.
Fran: Don't worry guys, I'm Spanish - I'll help us get around!
Meet the Advidi Health & Beauty Team
If you have any questions about the insights in this interview, we invite you to contact any member of the team directly or book a meeting at ASW in Vegas next week. We'll also be at Table H15 during the meet market if you just want to check in.
Stephen Lucas: Head of Sales - U.S.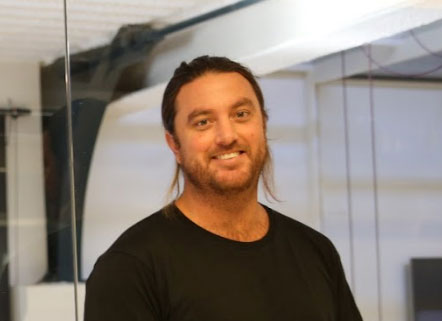 Stephen launched his first dropshipping business on eBay 12 years ago and has grown to become a respected leader in the US Health & Beauty market. He has owned and operated media buying teams, nutritional supplements, sales floors, ecommerce websites (selling digital as well as physical products), call centers, and a respected affiliate network.
He joined Advidi in November 2018 to spearhead further expansion into the North American market, beginning with the opening of an office in Puerto Rico in early 2019.
Rick Haasnoot: Affiliate Associate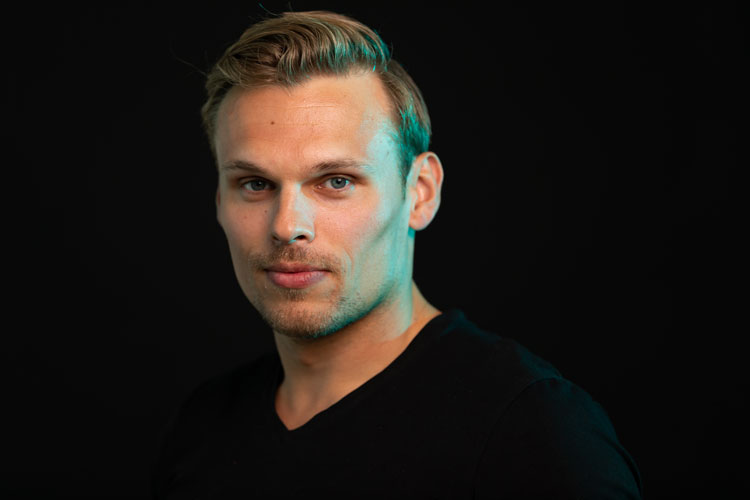 Rick is all about the affiliate side of the business, managing a large pool of affiliates worldwide. He is purely focused on Health & Beauty and is always on the cutting edge of new developments. Ask him about the changes he's seen in the industry, what he expects from the near future and how to prepare for a stress-free beginning to 2019.
Matthieu Thomas: Account Associate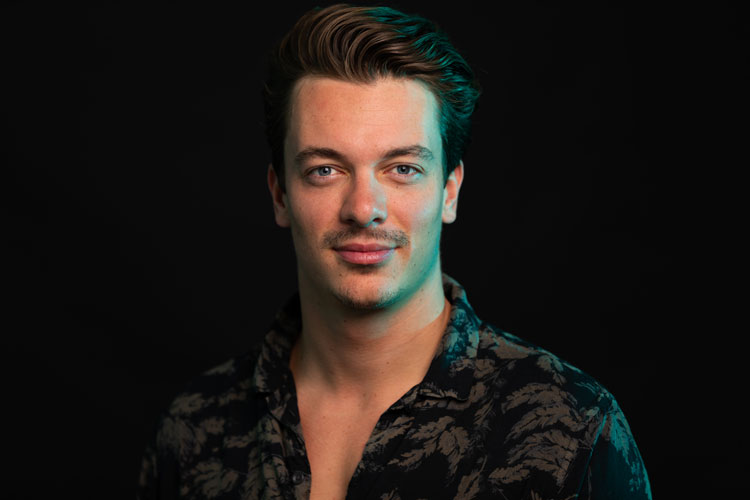 Matthieu is focused on one goal: his advertisers' success. He plays a proactive role, always tying his efforts and actions to specific goals (and measuring carefully afterward to constantly learn and improve). He's motivated by his own improvement, and the result is a positive trend in ROI for his partners. Meet him in Vegas to learn more about the key strategic moves he's looking forward to next year.
Fran Robles Gil: Account Manager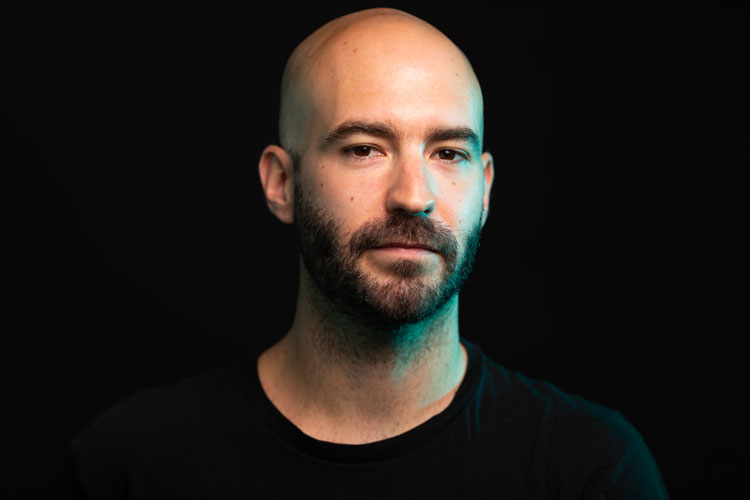 Fran is coming up on his 3rd anniversary with Advidi - he's helped the Health & Beauty program evolve from its humble beginnings into an international leader. In his role as Account Manager, he works closely with advertisers to identify opportunities and provide hands-on solutions using the aggregate knowledge of our network.
Not sure who to meet? No sweat - get in touch with us here and we'll set you up with the right person.
See you in Las Vegas!