27 October 2021
The Advidi Team of 5 is taking the Affiliate Grand Slam (AGS) x SiGMA Malta by storm this year! AGS x SiGMA Malta is a paradise that brings together thousands of like-minded delegates: affiliates, media buyers, SEO gurus, conversion optimisators, lead-gen specialists and many more! Being fully prepared for this event is essential […]
Recent posts
14 October 2021
We're big fans of Affiliate Grand Slam, the global conference that brings together the best in the business. Such big fans, in fact, that we'll be joining them in Malta later this year. Ahead of the event, they sat down with our very own Bram van Pul for an interview. The Advidi Team […]
Recent posts
5 March 2021
At the beginning of each year, STM Forum interviews the top experts in the affiliate marketing industry to ask them what's working in affiliate marketing. Our Senior Affiliate Manager & Sales Trainer, Rick Haasnoot joined these experts to give his insights and a look into Advidi's predictions for the 2021 edition of "What's Working […]
Recent posts
9 September 2019
On Sunday 8 September, at a low of 9 degrees, Advidi Affiliate Manager Marijn van Drunen braved the Amsterdam canals and participated in the 8th edition of the Amsterdam City Swim. The event is a 2000 meter swim through the Amsterdam Canals, with over 1000 participants braving the cold, and questionable water quality, to […]
Recent posts
28 May 2019
In email marketing, there is a no bigger expert than Jens Henke. This is why we have released a video masterclass with the master himself in which we cover: How Jens got into email marketing and what it is The advantages email offers over other traffic sources Some of the biggest challenges Jens faces The […]
Recent posts
4 February 2019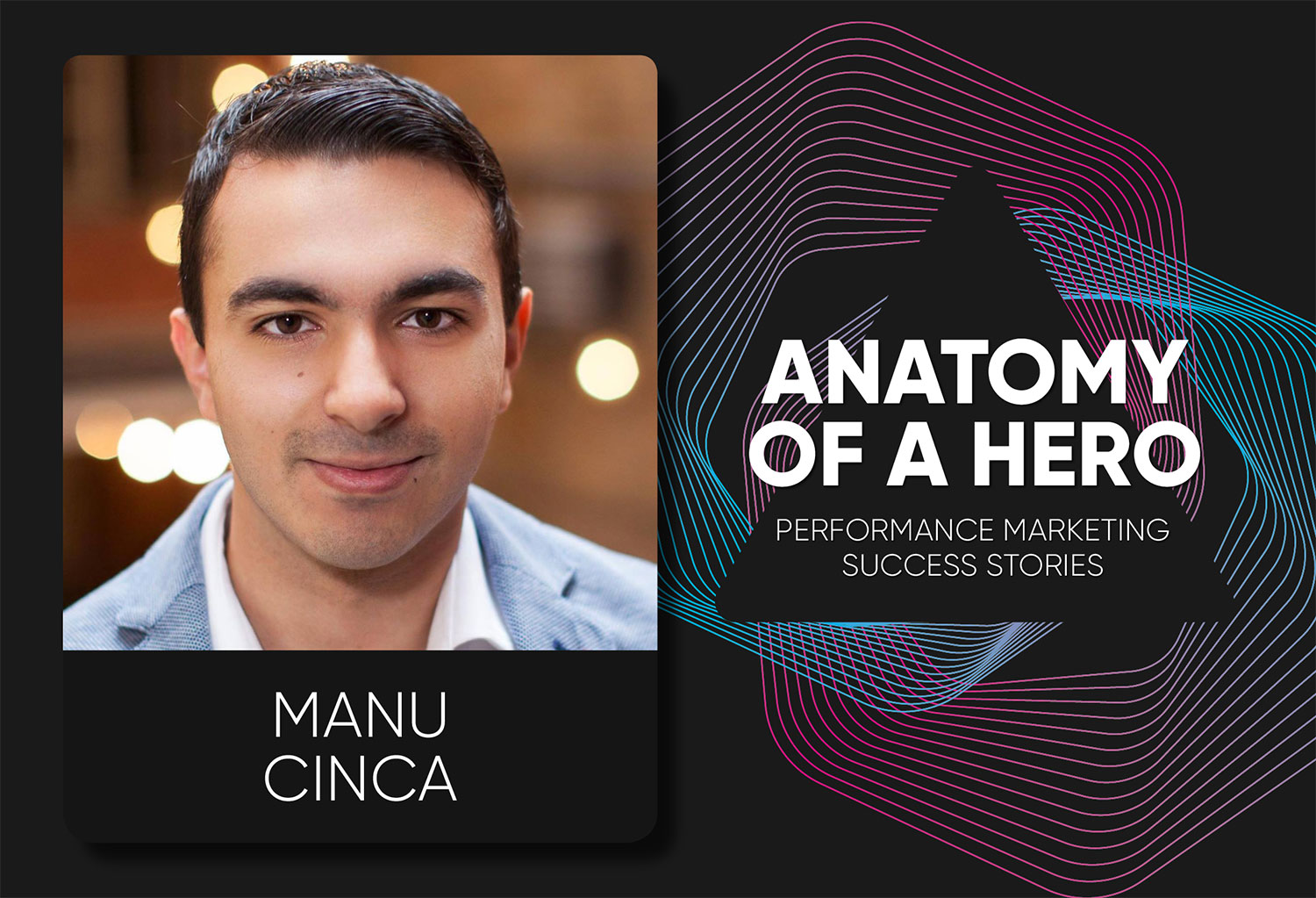 When it comes to affiliate marketing, finding authoritative sources of reliable information can be a real pain in the ass. For a long time, the only places you could find out "what's working now" were scattered across forums, Facebook groups and private communities. But even then, most information was opinionated… biased… and never comprehensive. Staying […]
Recent posts
5 December 2018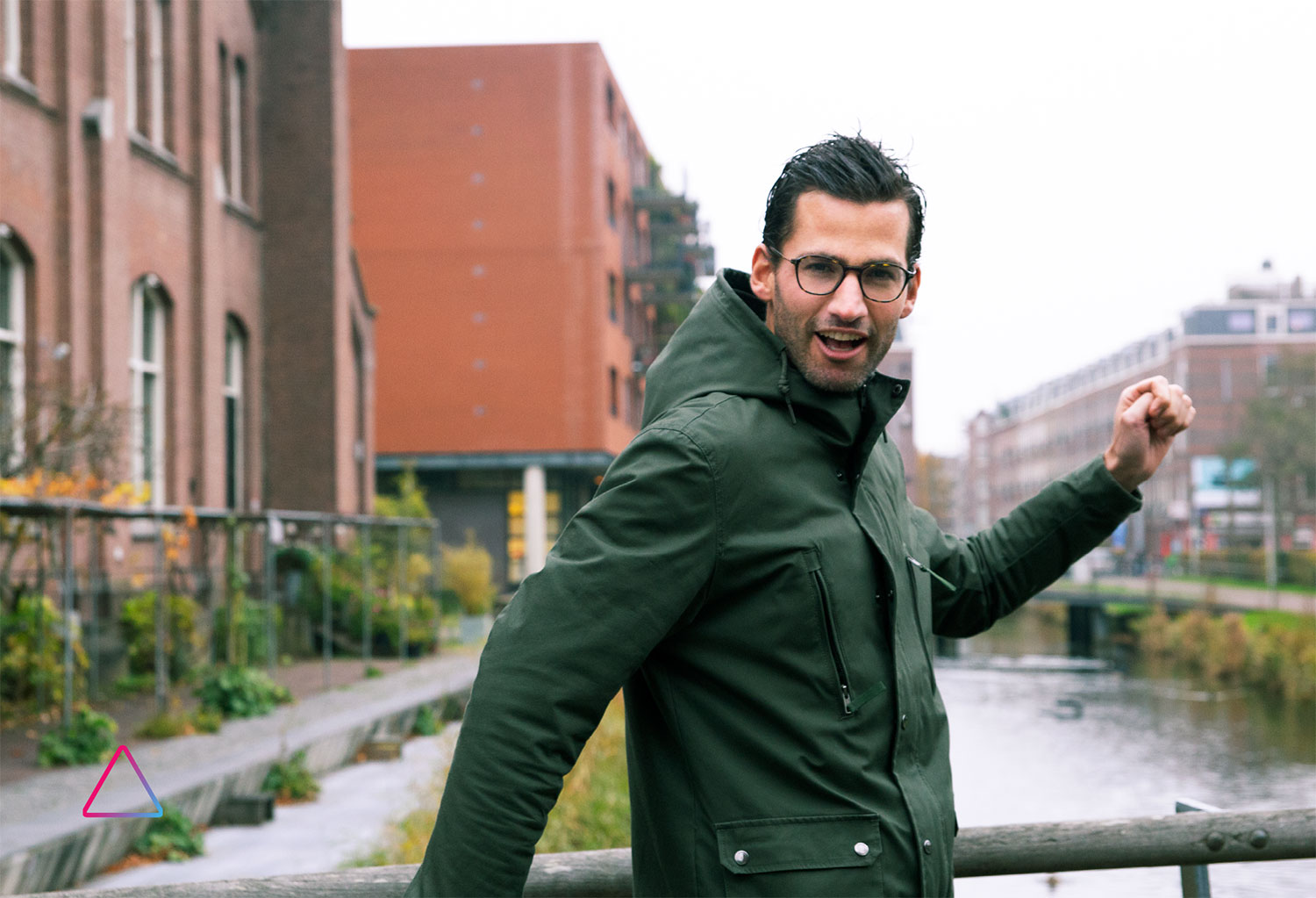 Job is always optimizing. Whether he's picking a new stock, remodeling his home or feeding his pig (yup), Job is constantly calculating outcomes – striving for that perfect balance between immediate benefit and long-term reward. This is great for us here at Advidi, seeing as he's our Business Controller. But what about daily life? […]
Recent posts
17 October 2018
"If you don't have a vision for your company, you won't get it from surveys, BI reports, market analysis or focus groups. Creating something innovative and powerful requires balls – creativity and lots of self-confidence." Nobody can argue that Petar Joseph lacks any of the above. As our VP of Marketing & Communications, he and […]
Recent posts
21 September 2018
Well, this is awkward! As the sole copywriter at Advidi, Ben is responsible for all the words. Yes… that includes these! (Except the typos – those are from someone else.) That means he's writing this introduction about himself in the third person. Good thing he loves to talk about himself! You may know Ben […]
Recent posts
6 April 2018
Every year, dedicated supporters of Dance4Life travel to New York City to run its world-famous marathon in the name of sexual health education for children. We're proud to announce that they'll be at least three stronger this year – thanks to the addition of our brave Advidi volunteers: Mark van den Elzen, Bram van Pul […]
Recent posts
29 March 2018
He's a seasoned media buying expert and respected educator in the industry. His workshops around the world normally costs thousands… with large audiences eager to take part. His next stop? Amsterdam – where he'll offer our top affiliates an exclusive, value-packed workshop… directly from the source. James van Elswyk has had a crazy journey. He […]
Recent posts
23 February 2018
"Are you catching my good side?" asks Advidi CEO Mark van den Elzen as our photographer angles Amsterdam's legendary light into his eyes with a crumpled silver reflector. Click! The photo shoot is taking place in the executive room, where sleek driftwood desks and expensive whiskey co-exist peacefully with a battle-worn foosball table and family […]
Recent posts
27 November 2017
Advidi was proud to host the official after-party for the Dance4Life NYC Marathon runners at our office last Friday. The celebration saw the 22 participating runners and their supporters gather to honor a truly impressive accomplishment – completion of the legendary NYC Marathon.
Recent posts
27 September 2017
Charles Ngo is a prominent affiliate marketing blogger, successful super affiliate and the CEO of AFFcelerator, a private consulting company for affiliates. We chose to partner with Charles because we believe in spreading knowledge throughout the industry. The partnership has resulted in his Ultimate Guide to Affiliate Marketing being released for free to all up-and-coming […]
Recent posts
27 July 2017
Where does the energy come from?! That's often the first question that comes to mind when you meet Seçil, who joined us as an affiliate manager at the end of last year. The answer was a mystery… until now, at least. Thanks to her tell-all pictorial tale, we've gained an insider's perspective on what keeps […]
Recent posts
27 July 2017
A grueling six-day marathon along the Italian countryside has just taken place. There were 170 participants and 100 volunteers of all ages and fitness levels – some of whom didn't make it. But in the end, they were all winners. Such an outcome is only possible at events like Giro di KiKa. What is Giro […]
Recent posts
26 July 2017
Everyone knows the key players in the affiliate marketing chain: Affiliate Network Advertiser There are plenty of resources out there that explain the role of each. Affiliates and advertisers are straightforward: one owns the product and the other promotes it. But networks are more of a mystery. You know what they are… you know what […]
Recent posts
3 February 2017
An interview with Mark van den Elzen, Advidi's CEO, on what the company did in 2016… and what the future holds.
Recent posts
17 January 2017
Join Stefan Winter on a trip across the world as he shows you what life is like as an affiliate manager at Advidi!
Recent posts
18 August 2016
Mark works for Advidi as a Team Lead and Senior Business Development Manager since May 2015. He has many years of experience in online marketing and gaming.
Recent posts
29 June 2016
Angelina is part of our Business Development (Dating) team for more than 2,5 years. During the working hours, you can either find her closing exclusive deals with our partners, or sneaking around kitchen where she's spoiled by our chef Kai.
Recent posts
23 May 2016
We are sharing with you our top 3 dishes of the month that will boost your productivity and make your working day bloom!
Recent posts
3 May 2016
What a great feeling! Two weeks ago I got a call from my affiliate manager informing me that I'm one of the winners of the contest. The affiliate network I've been working with for more than a year, Advidi, ran a contest among their affiliates, called 'Kings of Advidi'.
Recent posts
19 April 2016
Are you into brainfood? For all of you looking for an extra working motivation, we've decided to share how our company's chef keeps us creative and productive. Kai knows that "an army marches on its stomach", and flavours our days with delicious dishes which combine international and traditional delights.
Recent posts
10 December 2015
Advidi has a new company chef on board! His name is Kai, who has over 12 years of culinary experience. Kai is serving up diverse healthy dishes to fuel our hungry Advidi team. Starting out at culinary school when he was 16, he worked his way up to cooking at some of the top award […]
Recent posts
STAY UP TO DATE WITH ADVIDI
Copyright © 2012-2023 Advidi, All Rights Reserved