19 April 2023
Every day there seems to be a new development in what AI can do, from predicting the future and writing poetry to identifying diseases, it looks like AI advancement will continue to dominate the tech industry (and news cycle) for the foreseeable future. But what does that mean for affiliate marketing? Well, we deep […]
Recent posts
3 April 2023
Phew. It's been a BIG two months.  This year affiliates came from all corners of the world in fierce competition to win the coveted King of Advidi 2023 title. The leaderboard for this year was a roller coaster ride, constantly changing and defying all expectations. However, we now have our winners, and we are […]
Recent posts
2 April 2021
It was an epic battle, but the throne has been claimed!  After two months of fierce competition, we have our 2021 Kings of Advidi winners.  This contest has been our most exciting yet – we added weekly prizes, where we saw you step up your game to get extra entries, we added new boosters […]
Recent posts
8 May 2020
It's a topic on everyone's lips at the moment, COVID-19, and how to move forward with it, not only on a human level but on an economic level too.  While consumers are forced to stay home due to the global pandemic, it's obvious that consumer needs are changing. Some industries have found themselves in […]
Recent posts
22 April 2020
Every year STM Forum interviews the top experts in the affiliate marketing industry to ask them what's working in affiliate marketing. Advidi Team Manager Sales, Bram van Pul sat down for an interview with the STM Forum to share insights into affiliate marketing and what's big with Advidi for the 2020 edition of "What's working […]
Recent posts
28 May 2019
In email marketing, there is a no bigger expert than Jens Henke. This is why we have released a video masterclass with the master himself in which we cover: How Jens got into email marketing and what it is The advantages email offers over other traffic sources Some of the biggest challenges Jens faces The […]
Recent posts
20 November 2018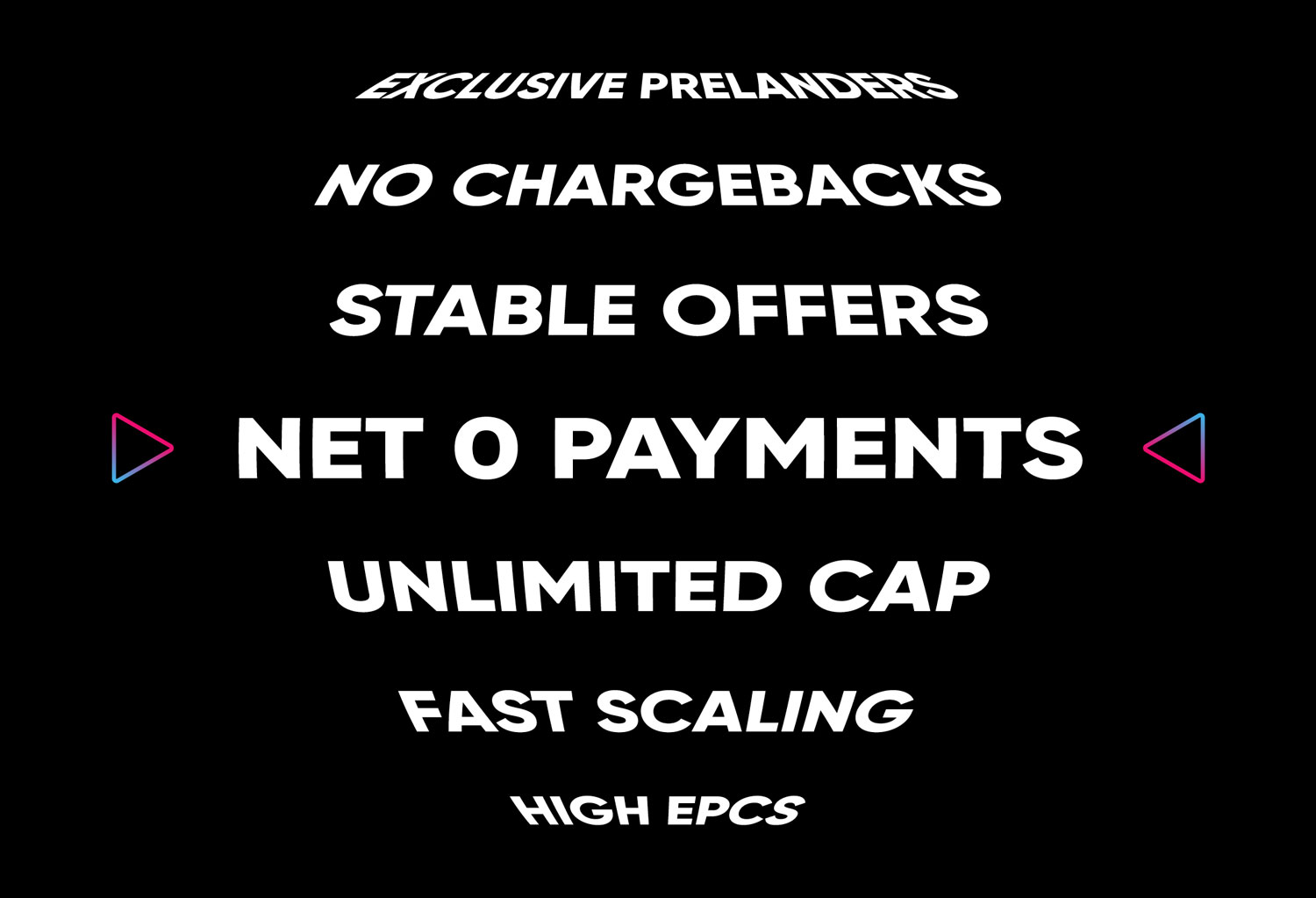 You've heard it all before: Straight Sales offer long-term stability. The offers don't go down easily, so you can build your business around them. You don't have to worry about chargebacks or high-risk MIDs. Cap is unlimited. Straight Sales are the future of Nutra! There's good reason for this: it's all true. However, that's only […]
Recent posts
28 February 2018
The affiliate marketing industry is no stranger to massive, unexpected changes. The current situation with US Trials is the most recent example, but it's far from the only one. As an affiliate network, it's our responsibility to help protect our affiliates in these times of change. We want you to stay profitable at all times, […]
Recent posts
22 February 2018
We're just about halfway through Kings of Advidi, and the competition is stronger than ever before. We've seen the top spot in each category change every week, and although some of you have managed to stay near the top of the leaderboard, nobody is safe at this point. So listen up if you want to […]
Recent posts
29 November 2017
We searched far and wide to find the questions, concerns and curiosities you all have about AWA 2017, which takes place next week from 6-7 December in Bangkok. Then we found the best answers… plus a little extra. By the time you're finished checking all the boxes, you'll be certain that: You won't miss any […]
Recent posts
10 October 2017
The Mainstream vertical is a tried-and-true affiliate marketing powerhouse, with roots stretching back to the early days of the industry. It's a hot choice for newcomers and pros alike due to its versatility, ease of entry and generally high levels of success. The top Mainstream affiliates are flexible and capable of exploiting many opportunities across […]
Recent posts
27 September 2017
Charles Ngo is a prominent affiliate marketing blogger, successful super affiliate and the CEO of AFFcelerator, a private consulting company for affiliates. We chose to partner with Charles because we believe in spreading knowledge throughout the industry. The partnership has resulted in his Ultimate Guide to Affiliate Marketing being released for free to all up-and-coming […]
Recent posts
15 August 2017
Planning a trip to Amsterdam? You should! And when you get here, you'll probably discover an interesting challenge… there's too much to do. As one of the top cities in the world, Amsterdam is packed with worthwhile ways to spend your vacation days. So, how do you know which sights are worth seeing? Where's the […]
Recent posts
27 July 2017
The best iGaming affiliates lurk in the shadows. They build their empires slowly – but surely – on mountains of data. They carefully conceal their every move. They know everyone. The intimidating landscape prevents most affiliates from entering the huge ($40+ billion) vertical, which includes a large number of sub-verticals in the online gambling world: Casino Slots […]
Recent posts
26 July 2017
Everyone knows the key players in the affiliate marketing chain: Affiliate Network Advertiser There are plenty of resources out there that explain the role of each. Affiliates and advertisers are straightforward: one owns the product and the other promotes it. But networks are more of a mystery. You know what they are… you know what […]
Recent posts
28 April 2017
The Health & Beauty (H&B) vertical – also known as "Nutra" or "Nutraceuticals" – is one of the most profitable verticals in affiliate marketing… yet many affiliates are afraid to try it. "It's complicated." "I don't know how to get started." "My traffic might not be good enough." These are legitimate concerns… but the payoff […]
Recent posts
2 March 2017
We know one thing for sure: whoever wins Advidi Adventure will have done something extra special to get there. Here are our quick tips to get ahead of the competition!
Recent posts
22 February 2017
Shortcuts, delegation and opportunities are always on the mind of a busy affiliate marketer. These 17 apps will help you save time while boosting your affiliate marketing lifestyle.
Recent posts
13 February 2017
Our 2017 event calendar is already full! This year, we'll attend more than one conference per month. Which of these shows is right for you and your business?
Recent posts
30 January 2017
Is your website secure? An important update is coming to Chrome this month, and how you answer that question will determine how you should act.
Recent posts
29 November 2016
The Advidi Referral Commission Scheme is one of the easiest ways to supplement your income – after taking a few moments to refer a friend, the benefits start adding up without you needing to lift another finger. It's simple: if you know someone who can benefit from our products and services, refer them to us […]
Recent posts
STAY UP TO DATE WITH ADVIDI
Copyright © 2012-2023 Advidi, All Rights Reserved