10 May 2023
The world of affiliate marketing changes more often than our Advidi logo, Hiro (if you haven't played with the interactive Hiro, do so after reading this post). With new trends and technological advancements constantly emerging, it's crucial that affiliates and advertisers adapt to this ever-evolving landscape. We're almost halfway through 2023 (Crazy, right?), so […]
Recent posts
28 October 2022
The Advidi Team is taking the Affiliate World Asia conference in Bangkok by storm this year! AWA is the place to be if you want to network with the industry's biggest affiliates, attend the most practical discussions, and be exposed to opportunities that will push your career to the next level. At Affiliate World […]
Recent posts
10 November 2021
When we began to plan our latest series of webinars, we asked Advidi clients what they most wanted to see discussed. We were inundated with thoughts, but by far, the most popular topic was Dating Creatives. It wasn't a surprise – this vertical is notoriously varied. In fact, when speaking to affiliates who come […]
Recent posts
14 October 2021
We're big fans of Affiliate Grand Slam, the global conference that brings together the best in the business. Such big fans, in fact, that we'll be joining them in Malta later this year. Ahead of the event, they sat down with our very own Bram van Pul for an interview. The Advidi Team […]
Recent posts
25 June 2021
Experts predict that by 2024 the iGaming industry will be worth a staggering $100 billion. This is a combined effort from all kinds of online betting and gambling like online casinos, sports betting, bingo, lotteries, online poker games, and more. We have recent technological advancements to thank for the substantial growth spurt, combined with […]
Recent posts
14 June 2021
The latest Advidi Masterclass was on "The perfect match between creatives and Dating offers". For a second time, we brought together in-house and external experts to dive into the main ins and outs of this subject, and discuss how to choose and make the right creatives, how to pick the right offers according to […]
Recent posts
3 June 2021
The Nutra vertical is one of the most profitable verticals in affiliate marketing… yet many affiliates are afraid to try it. "It's complicated." "I don't know how to get started." "My traffic might not be good enough." These are legitimate concerns… but the payoff is worth it. If you take the time to overcome those […]
Recent posts
6 May 2021
Nutraceutical, or Nutritional Supplements, or simply Nutra is a broad term accepted by affiliate marketers to label all products that are being sold and are here to improve someone's general well-being, control symptoms, or just enhance appearance. The products can be either swallowable or topical. That being said they fall under more specific niches, […]
Recent posts
5 March 2021
At the beginning of each year, STM Forum interviews the top experts in the affiliate marketing industry to ask them what's working in affiliate marketing. Our Senior Affiliate Manager & Sales Trainer, Rick Haasnoot joined these experts to give his insights and a look into Advidi's predictions for the 2021 edition of "What's Working […]
Recent posts
2 December 2020
Online shopping has hit an all time high due to the global pandemic, and one company is making sure they give consumers a memorable experience while we are in lockdown.  I, digitally, sat down with The Fulfillment Lab's VP of Sales, Mark Holmes, to discuss everything fulfillment. The Fulfillment Lab was founded in 2012, […]
Recent posts
20 November 2018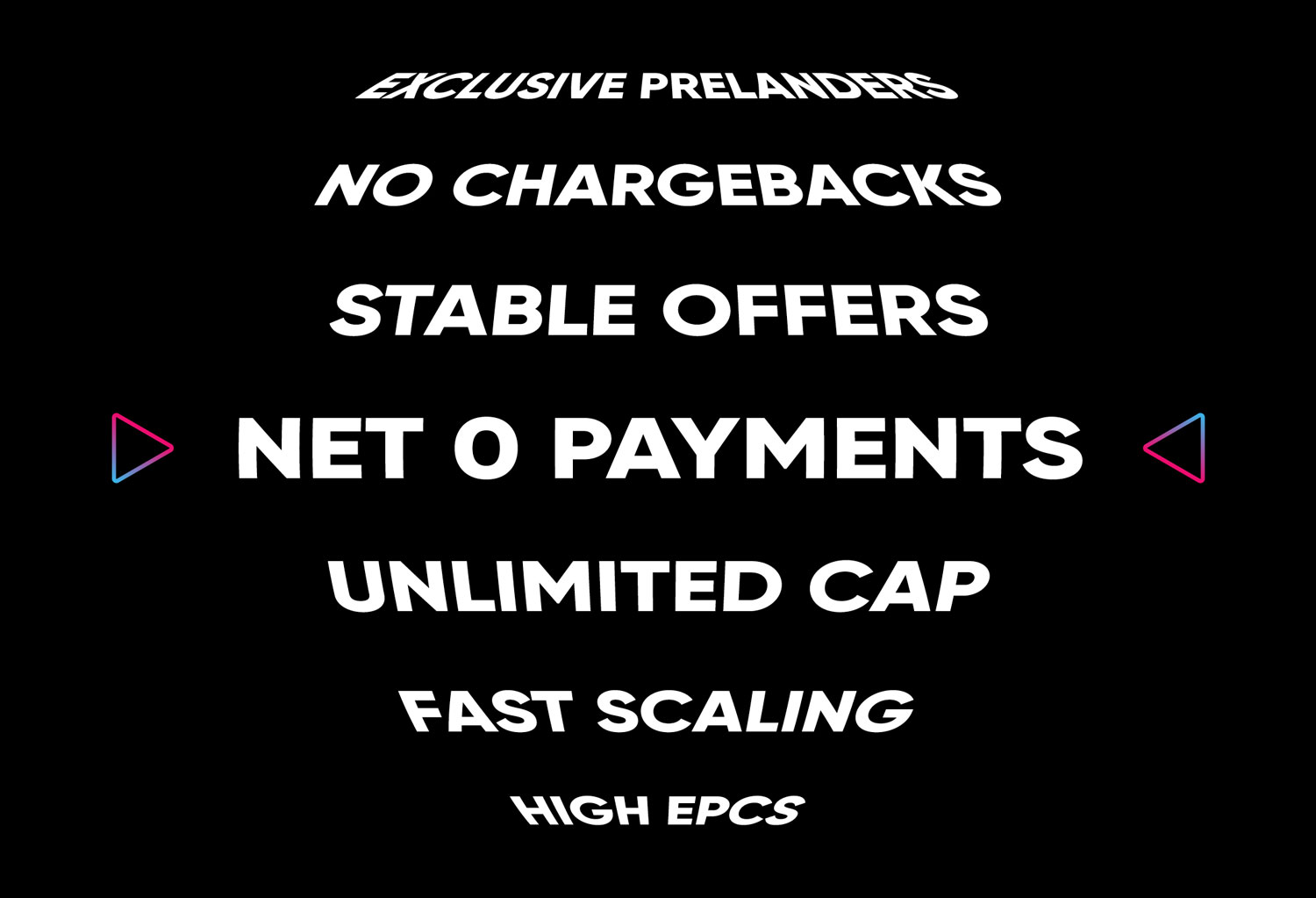 You've heard it all before: Straight Sales offer long-term stability. The offers don't go down easily, so you can build your business around them. You don't have to worry about chargebacks or high-risk MIDs. Cap is unlimited. Straight Sales are the future of Nutra! There's good reason for this: it's all true. However, that's only […]
Recent posts
12 September 2018
The global tour continues! Back in March, we announced our plan to expand into new GEOs with high-converting exclusive offers… and today, we're excited to announce the next big step forward. Starting immediately, you can find all-new offers in the following GEOs: The Netherlands Belgium Denmark Although we are already established in each of these […]
Recent posts
29 June 2018
Welcome, Player One. It's a new world. Once, long ago, there was ample time between major affiliate events for marketing teams to prepare two different promotions for their traveling teams… Times have changed. The performance marketing world is stronger than ever. Two conferences. Two teams. Twelve players. One week in between. This July, the showdown […]
Recent posts
29 March 2018
He's a seasoned media buying expert and respected educator in the industry. His workshops around the world normally costs thousands… with large audiences eager to take part. His next stop? Amsterdam – where he'll offer our top affiliates an exclusive, value-packed workshop… directly from the source. James van Elswyk has had a crazy journey. He […]
Recent posts
14 March 2018
It's an exciting time for Dating affiliates at Advidi – we're taking our excellent conversion rates and EPCs and expanding them to cover new offers in sought-after GEOs around the world! In addition to the offers you're currently enjoying, we will open highly exclusive offers in select GEOs. While we may have a presence in […]
Recent posts
4 January 2018
We all know that conferences are where the innovators, experts and top tacticians meet to share their secrets… but with hundreds of marketing conferences across the globe each year, it's challenging to know which is worth your time. To help you create the most effective networking plan for 2018, we've gathered all the top affiliate […]
Recent posts
6 September 2017
Note: This article has been updated as of 20 February 2018 to include recent policy changes. This includes an update on the fake news backlash and a more in-depth look at restrictions, including subscription models. If you ask most affiliate marketers, they'll tell you that Facebook is evil. Even as they pull 5-figure daily profits […]
Recent posts
13 February 2017
Our 2017 event calendar is already full! This year, we'll attend more than one conference per month. Which of these shows is right for you and your business?
Recent posts
30 January 2017
Is your website secure? An important update is coming to Chrome this month, and how you answer that question will determine how you should act.
Recent posts
19 January 2017
With $108 billion in sales predicted by 2021, the virtual reality industry is on fire. As a Dating affiliate, are you prepared to take full advantage?
Recent posts
8 December 2016
Vegas, baby! We're headed to Sin City from 15-17 January for two awesome shows: Affiliate Summit West and interNext.
Recent posts
7 December 2016
Our free flight giveaway was a smashing success! Thanks to all who partook. There could only be one winner, though… here's your chance to find out who it was.
Recent posts
29 November 2016
The Advidi Referral Commission Scheme is one of the easiest ways to supplement your income – after taking a few moments to refer a friend, the benefits start adding up without you needing to lift another finger. It's simple: if you know someone who can benefit from our products and services, refer them to us […]
Recent posts
21 November 2016
This is a story about our Adverthaising warriors. They will be back in Bangkok for Affiliate World Asia 2016. If you'll be there as well, we invite you to visit us at Booth B57.
Recent posts
9 November 2016
We're paying for one lucky winner's round-trip flight to Bangkok! Entry is free and open to all affiliates and advertisers
Recent posts
20 October 2016
The excitement here at Advidi can be matched only by a bet-it-all-on-black moment in a Bond film, and although this venture isn't nearly as risky, the rewards could be just as big.
Recent posts
7 July 2016
Our business industry is all about limitless opportunities and big dreams. So, there couldn't be any better place to host such an important event as the Affiliate Summit East, don't you agree?
Recent posts
30 May 2016
We'll be there to discuss the new trends, offers, verticals, opportunities and much more. If some of the following words ring a bell for you, then we're the best company to hang out with: Mobile Content, Adult Content, LeadGen, Credit Card Submits, Sweepstakes, Utilities, Surveys, Freebies, Diet, Skin, Muscle, Hair, Brain, Male Enhancement, Adult Dating […]
Recent posts
30 March 2016
Thanks to votes from publishers around the world, Advidi got nominated for this year's European Performance Marketing Awards. The nomination has even bigger value for us, since it comes directly from publishers who voted for their choice of network or platform.
Recent posts
17 March 2016
Advidi proudly announces a collaboration with the Amsterdam's finest INK Hotel. The hotel will be the 'kingdom' of our 4 Kings, the winners of the 'Kings of Advidi' contest. Every winner will be hosted in an executive room, all located in a private wing of the hotel.
Recent posts
29 January 2016
Kings Of Advidi is by far, the biggest Advidi contest! It's global and super exciting. You have an opportunity to LIVE LIKE A KING in Amsterdam this April. 4 winners will be our guests for 4 days April 25 – April 28 2016, and they will attend our boat party during one of the biggest […]
Recent posts
STAY UP TO DATE WITH ADVIDI
Copyright © 2012-2023 Advidi, All Rights Reserved