15 June 2023
If you had to choose the ideal destination for an affiliate conference, would a stunning island in the Mediterranean be up there on your list? Yeah, us too. Welcome to the Island Conference, or I-Con. In this blog, we'll take you on a virtual journey to discover some of the most exciting activities, delightful […]
Recent posts
6 June 2023
In the ever-evolving world of digital marketing, staying ahead of the competition means using cutting-edge tools and strategies. One such tool that's been making waves in the industry is Everflow, a leading performance-marketing platform. Scaling Partnerships & Affiliate Marketing Channels Since 2016 Everflow has been consistently growing since its inception in 2016 (1,000 […]
Recent posts
28 October 2022
The Advidi Team is taking the Affiliate World Asia conference in Bangkok by storm this year! AWA is the place to be if you want to network with the industry's biggest affiliates, attend the most practical discussions, and be exposed to opportunities that will push your career to the next level. At Affiliate World […]
Recent posts
27 October 2021
The Advidi Team of 5 is taking the Affiliate Grand Slam (AGS) x SiGMA Malta by storm this year! AGS x SiGMA Malta is a paradise that brings together thousands of like-minded delegates: affiliates, media buyers, SEO gurus, conversion optimisators, lead-gen specialists and many more! Being fully prepared for this event is essential […]
Recent posts
8 May 2020
It's a topic on everyone's lips at the moment, COVID-19, and how to move forward with it, not only on a human level but on an economic level too.  While consumers are forced to stay home due to the global pandemic, it's obvious that consumer needs are changing. Some industries have found themselves in […]
Recent posts
10 March 2020
It was an eventful year for Advidi. Group CEO Mark van den Elzen sat down once again for his annual interview to talk about the industry challenges, the importance of taking risks and being able to support our clients anywhere, any time. It has been 4 years since you first sat down with us […]
Recent posts
20 November 2018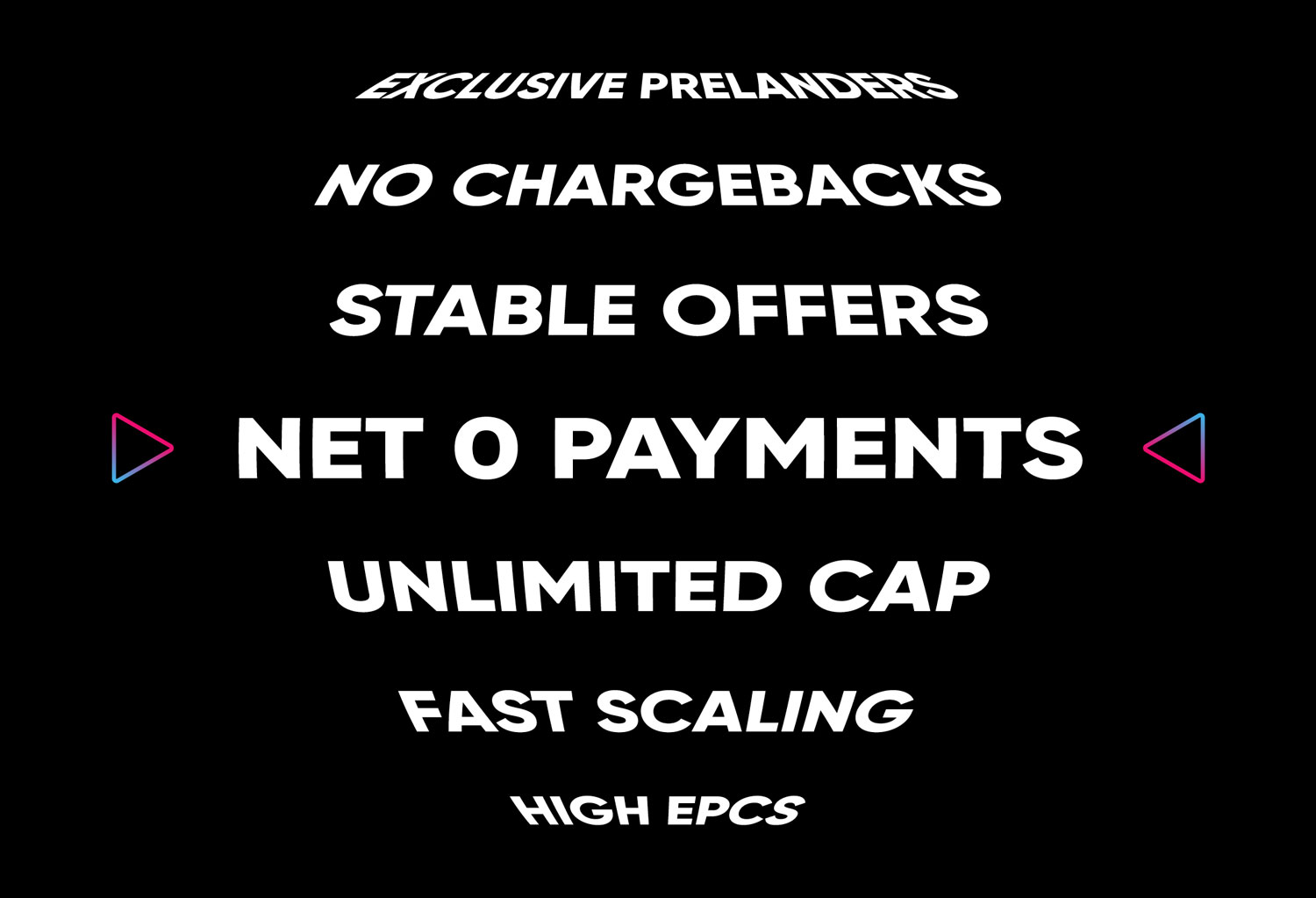 You've heard it all before: Straight Sales offer long-term stability. The offers don't go down easily, so you can build your business around them. You don't have to worry about chargebacks or high-risk MIDs. Cap is unlimited. Straight Sales are the future of Nutra! There's good reason for this: it's all true. However, that's only […]
Recent posts
6 November 2018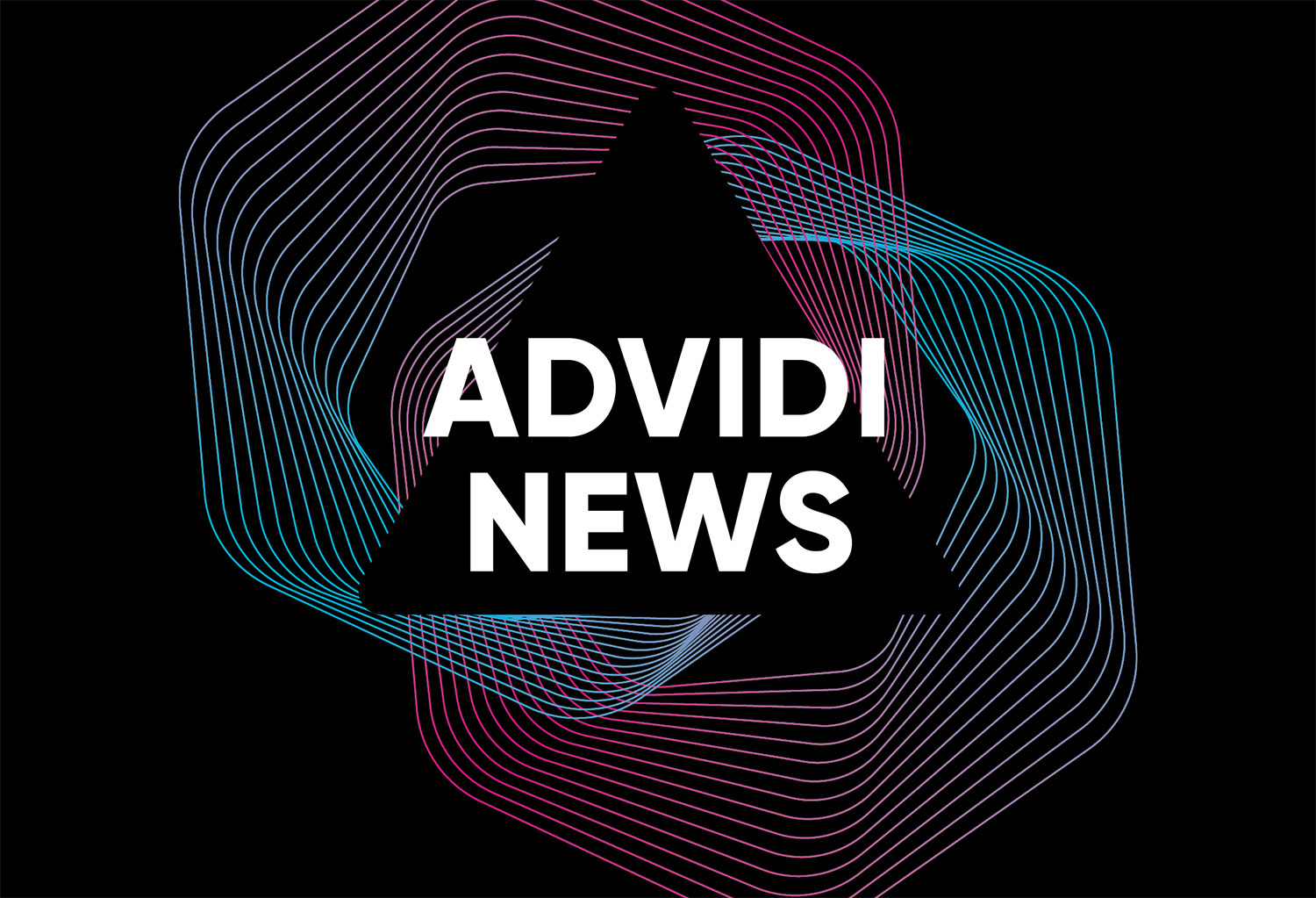 6 NOVEMBER 2018: Performance marketing network Advidi today announced the opening of a new office in San Juan, Puerto Rico to enact and support their expansion in the US market. Advidi simultaneously announced that renowned affiliate marketing expert Stephen Lucas will lead Advidi's continued expansion of their US operations from the Puerto Rico office. Advidi […]
Recent posts
2 November 2018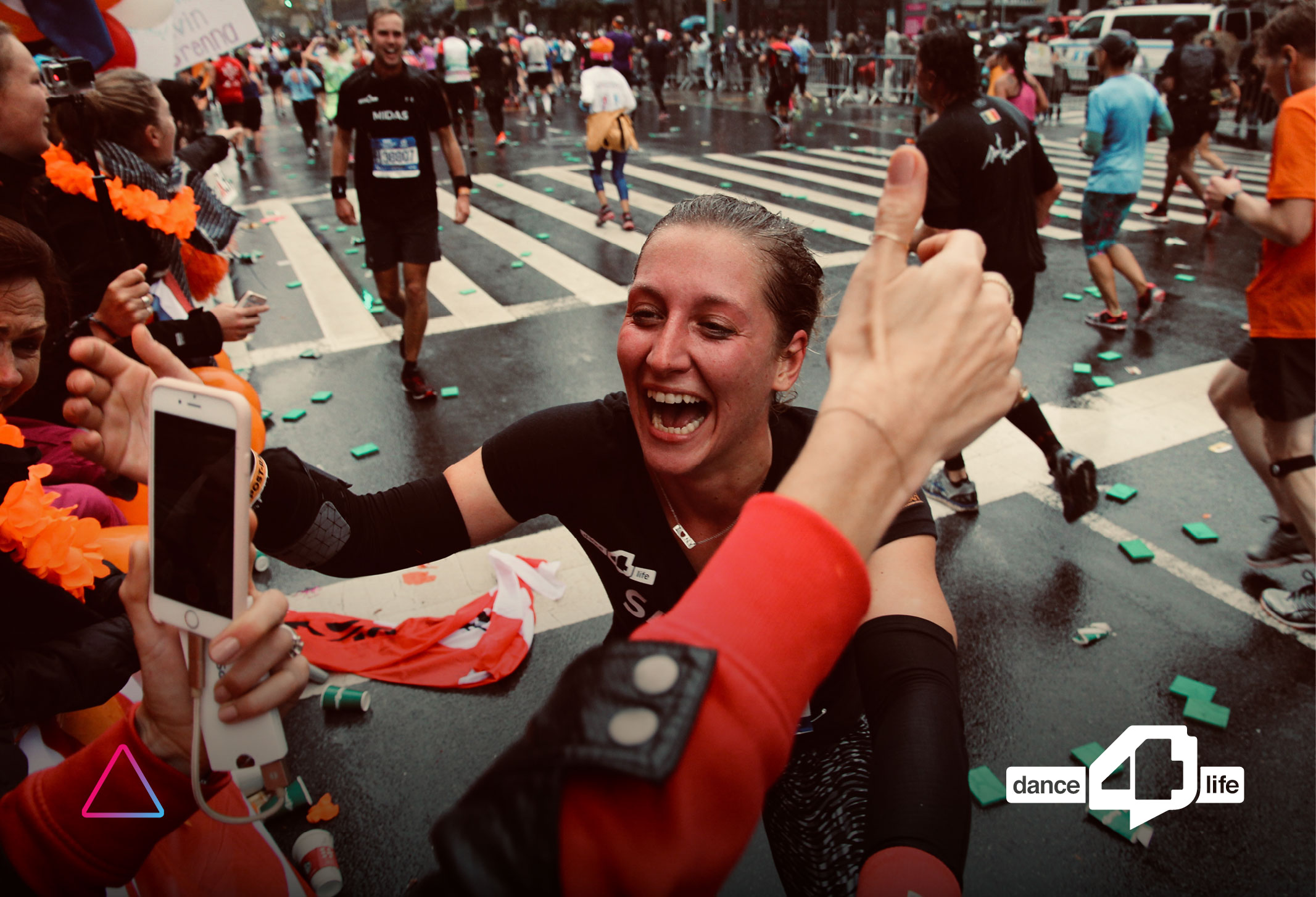 After one year of anticipation (and intense preparation), the runners are ready. This weekend, 3 brave representatives from Advidi (Mark, Bram and Patrick) will join Dance4Life to run the legendary New York Marathon – a 42.2 kilometer test of endurance throughout the Big Apple. Although this is a personal challenge for the runners, there's a […]
Recent posts
18 July 2018
OUR STORY Advidi: Future-Ready Brand Video Why we rebranded Products and services HIRO: The world's first logo created by an algorithm Advidi Private Collection Some things never change Let's grow together A look into the new Advidi brand A new era has begun at Advidi. You'll notice a new visual identity. Products and services that […]
Recent posts
29 June 2018
Welcome, Player One. It's a new world. Once, long ago, there was ample time between major affiliate events for marketing teams to prepare two different promotions for their traveling teams… Times have changed. The performance marketing world is stronger than ever. Two conferences. Two teams. Twelve players. One week in between. This July, the showdown […]
Recent posts
19 June 2018
You did it!! After two months of hard work and clever competition, Advidi Adventure has reached its final destination. Everyone who competed should feel proud… but a few of you have even more reason to celebrate. We'll announce the winners in a moment, but first: Thank you to all of you for your participation in […]
Recent posts
1 June 2018
HEYO! It's week seven of the Advidi Adventure contest – the hottest affiliate contest on planet earth – and that means time is running out. The journey reaches its climax on 17 June, when we tally up the points and announce the 6 lucky deserving winners. While you scramble to squeeze extra points out of […]
Recent posts
3 May 2018
What are you doing to get ahead in Advidi Adventure? If you said "running more traffic to Advidi offers", then you're on the right path… but something might be missing. To heat up the competition, we've added 5 special Boosters, each providing a unique bonus – and if you want to win, you'll need to […]
Recent posts
12 April 2018
THE HOTTEST AFFILIATE CONTEST IS HERE! The game has changed. A new city is in play. Fresh challenges await. There are more chances to win than ever… if you're clever enough. Advidi Adventure is an affiliate contest that challenges all Advidi affiliates to go bigger than ever before. The prize is the Advidi Adventure – […]
Recent posts
6 April 2018
Every year, dedicated supporters of Dance4Life travel to New York City to run its world-famous marathon in the name of sexual health education for children. We're proud to announce that they'll be at least three stronger this year – thanks to the addition of our brave Advidi volunteers: Mark van den Elzen, Bram van Pul […]
Recent posts
3 April 2018
Big news from the Advidi town crier – we have the names of our Kings of Advidi contest winners! After two months of regular regicide, these are the competitors who managed to hold the top spot to the very end. We have been very pleased by the reaction to this contest – we saw tremendous […]
Recent posts
14 March 2018
It's an exciting time for Dating affiliates at Advidi – we're taking our excellent conversion rates and EPCs and expanding them to cover new offers in sought-after GEOs around the world! In addition to the offers you're currently enjoying, we will open highly exclusive offers in select GEOs. While we may have a presence in […]
Recent posts
13 March 2018
Who will sit atop the throne? That's the question on everyone's minds here at Advidi… and by the beginning of April – less than three weeks from today – we'll have our answer. Months of turmoil and intense competition will conclude with the crowning of the new Kings of Advidi. Of course, that's just the […]
Recent posts
26 January 2018
Another outstanding year in the books at Advidi! We've already given you a look at the raw stats… but what about the ever-important details? In this retrospective, we take a few leaps back in time to get one more good look at the year behind us… then it's full speed into the next! Let's start […]
Recent posts
23 January 2018
The most medieval competition in affiliate marketing is back! That's right, folks. In just over a week, our biggest (and most royal) contest to date comes to life. We're proud to announce… Kings of Advidi 2: Return of the Kings! What is this royal rumble, exactly? In short, it's a high-stakes battle among all active […]
Recent posts
10 January 2018
Happy 2018, everyone! Just like the year before, 2017 was full of adventure, growth, fun and learning. We traveled the world, fostering long-time partnerships and creating many new ones. Along the way, our numbers have grown in every direction. Here's a quick snapshot of our 2017 – we hope yours was just as prosperous!  
Recent posts
12 December 2017
Once, they were marketers. Road warriors searching for a righteous cause. But as the affiliate world turns toward Vegas… each of them, in their own way, will be unleashed. It will be hard to know who is more crazy for profits… them… or everyone else. At the top of the new year, Affiliate Summit West […]
Recent posts
27 November 2017
Advidi was proud to host the official after-party for the Dance4Life NYC Marathon runners at our office last Friday. The celebration saw the 22 participating runners and their supporters gather to honor a truly impressive accomplishment – completion of the legendary NYC Marathon.
Recent posts
1 November 2017
The legend of the Adverthaising Warriors is a story told once a year… in a time of great need… As the story goes, these fierce warriors shake off months of hibernation – in which they feed on a steady diet of protein-packed profits, raw conversions and fattening EPCs – to take on their most powerful […]
Recent posts
1 September 2017
Elections are HOT lately! When's the last time you voted? Don't worry if it's been a while, because we've got the perfect opportunity for you to get in on the democracy craze. The 2018 Top 20 CPA Networks Survey by mThink Blue Book is open now… and we would deeply appreciate your support. Your vote won't just give you the warm, […]
Recent posts
11 August 2017
Are you ready to take a strong step forward with your career? This could be the most important decision you make in coming years. If you ask anyone around the office, they'll tell you that their life has changed since starting at Advidi. It's not because of the office chef – though he is great […]
Recent posts
27 July 2017
It's 2017. The era of Madison Avenue is over. Don Draper has long since draped his coat and donned his hat for the last time. And with the end of this era, a new one begins. Enter the Ad Men. They're setting a new standard. The modern standard. This summer, […]
Recent posts
27 July 2017
    Toys break. Money gets spent. Medals and statues lose appeal. But go on an Adventure… and the memories will last forever! We had a blast throughout the entirety of the Advidi Adventure contest. Thank you once again to all the participants for your tenacious creativity and effort throughout the journey! Of course, every […]
Recent posts
27 July 2017
A grueling six-day marathon along the Italian countryside has just taken place. There were 170 participants and 100 volunteers of all ages and fitness levels – some of whom didn't make it. But in the end, they were all winners. Such an outcome is only possible at events like Giro di KiKa. What is Giro […]
Recent posts
9 May 2017
We're rallying the Advidi Family and heading to the 2017 edition of Affiliate World Europe. It's the biggest affiliate marketing conference to hit Europe all year. Are you ready?
Recent posts
8 May 2017
Our biggest contest in 2017 has ended! The 80-day Adventure was intense, and all of you did well… but there could only be one winner for each category.
Recent posts
21 April 2017
We had a blast at the King's Games, with more than a thousand children from Amsterdam learning about physical exercise, getting a healthy start to the day and building a positive attitude towards friendly competition.
Recent posts
31 March 2017
We are digging into the delicious details of our Advidi Adventure prize package. Check it out and get inspired to show them how big you can go!
Recent posts
8 February 2017
Advidi first. Advidi first. Advidi first. Advidi first. Advidi first. Advidi first. Advidi first. Advidi first. Advidi first. Advidi first. Advidi first. Advidi first.
Recent posts
12 January 2017
Our schedule was packed last year! We partied. We learned from each other. We rallied across Europe in fast cars. We flew around the world (and even flew a few of you here). We… well, we did a lot. Join us on a quick journey through our 2016 milestones.
Recent posts
6 January 2017
We're taking a quick look back to summarize our year in numbers before moving full speed ahead into 2017.
Recent posts
29 December 2016
Book a meeting with Advidi in Vegas! Talk to us about Dating, Health & Beauty, Mainstream and Casino deals. See you at ASW and interNEXT!
Recent posts
8 December 2016
Vegas, baby! We're headed to Sin City from 15-17 January for two awesome shows: Affiliate Summit West and interNext.
Recent posts
4 November 2016
We're sending an elite band of warriors to Bangkok for Affiliate World Asia 2016: The Adverthaising Warriors.
Recent posts
20 October 2016
The excitement here at Advidi can be matched only by a bet-it-all-on-black moment in a Bond film, and although this venture isn't nearly as risky, the rewards could be just as big.
Recent posts
13 September 2016
We are highly dedicated to creating a work environment in which people can show their true talents and shine. That's why we continually seek for talented and dedicated people who will use the benefit of this environment to improve themselves, and bring their best to the teams. If you're looking for an Online Marketing job, […]
Recent posts
7 January 2016
Advidi's top managers look back at the shows, business actions, and stories that shaped 2015 for Advidi. They also give a hint of what should be expected in 2016.
Recent posts
13 November 2015
It's happening! Bangkok is going to get a hold on the Advidi crew. It will be the first time that we are heading to the east parts of the world. For me personally, Bangkok is the most awesome city in the world; the chaos of electrical thick, black, electrical wires shaping the public streets, the […]
Recent posts
STAY UP TO DATE WITH ADVIDI
Copyright © 2012-2023 Advidi, All Rights Reserved