Our brand is our promise
In an industry that at times can be fickle, can move quickly, and change rapidly, our brand also had to build an affinity with people. On a daily basis, we are helping our clients deal with challenges. We're seeing first hand the stresses they are under and the difficulties they face. We witness their highs and their lows. With that in mind, we now communicate our promise to them - that we, Advidi, are here to help.
Every member of our team works towards building and maintaining positive momentum. We empower our clients to run towards success by taking away their stress. We want to let them know that not only are we here for them, but other affiliates and advertisers are too. We've built a robust network, a loyal group who all share our values: to help others be the best version of themselves they can be.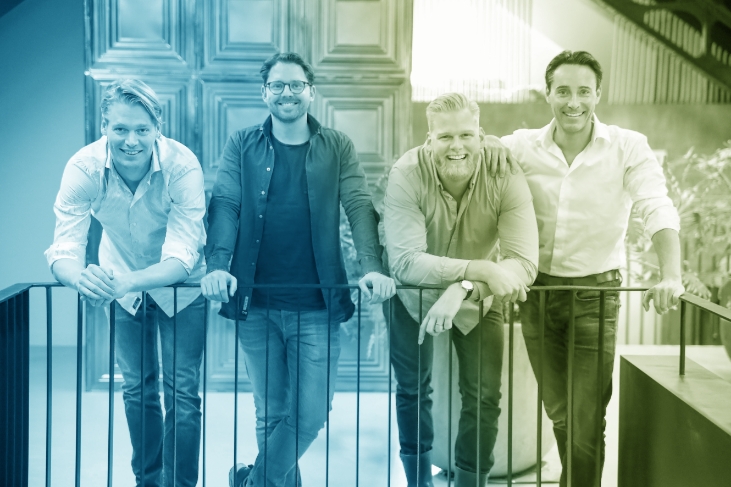 The Brand in the beginning
Like the business itself, our brand has evolved over time.
When we founded the company in 2012, we started simply. We knew back then that our vision had huge potential, but in an ever-changing market, we couldn't be certain about what Advidi would eventually become. When we started to think about branding, we focused on simplicity. We wanted a visual signature that could represent us in the world.
At that stage, it was vital we had a reliable and recognisable face for Advidi. Something that alluded to our ambitions, spoke to our values, and offered a promise to affiliates and advertisers that we had their backs.
As the business grew, so did the need for a deep dive into our brand. We had become a globally recognised network, increased from five to over fifty employees, and continued to onboard more affiliates and advertisers all while expanding our portfolio of products and services. Like all great brands, we needed to articulate not only where Advidi had come from, but where Advidi was going.
In 2018, we embarked on a new era for brand Advidi. It was time to clarify our direction and role within the industry.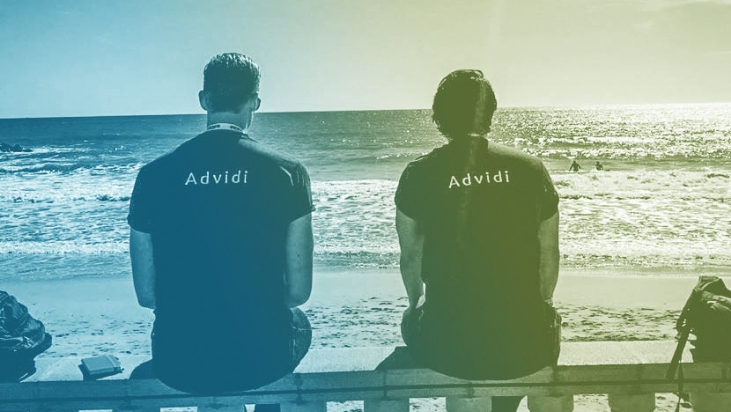 Brand Reimagined
By 2018, the world of affiliate marketing had changed rapidly since our launch in 2012. It was no longer an industry on the periphery of the marketing sphere, but one that was taking the world by storm. It was an honour to have been a part of the early developments in the affiliate marketing world and we were incredibly proud of what we had built. It felt like the right time to finally put into words who we were and what we stood for.
We understood that as more affiliates came into the industry, we had to be able to communicate to them the values that had made us so successful. The rebrand wasn't only about a revived visual identity, but about sending a message. A message that told the people who mattered to us that we were future-focused; that we were dedicated to bridging innovation and originality to everything we create.
When undertaking the rebrand, we looked at the beliefs and principles that had informed our business to date. Then, and now, we focus on the same fundamentals that the company was built on. Trust is the main focus.
We spoke to the founder, employees, and friends to learn more about what made Advidi special. We wanted the new brand to portray the values that had helped define us; our passion for people before profits, our loyalty to the team, and our commitment to helping others grow. To build a coherent and robust brand that would speak on our behalf, globally, we had to look beneath the surface. Branding is about more than just a logo, it's about showing the world who you are in a way that is consistent, coherent, and collaborative.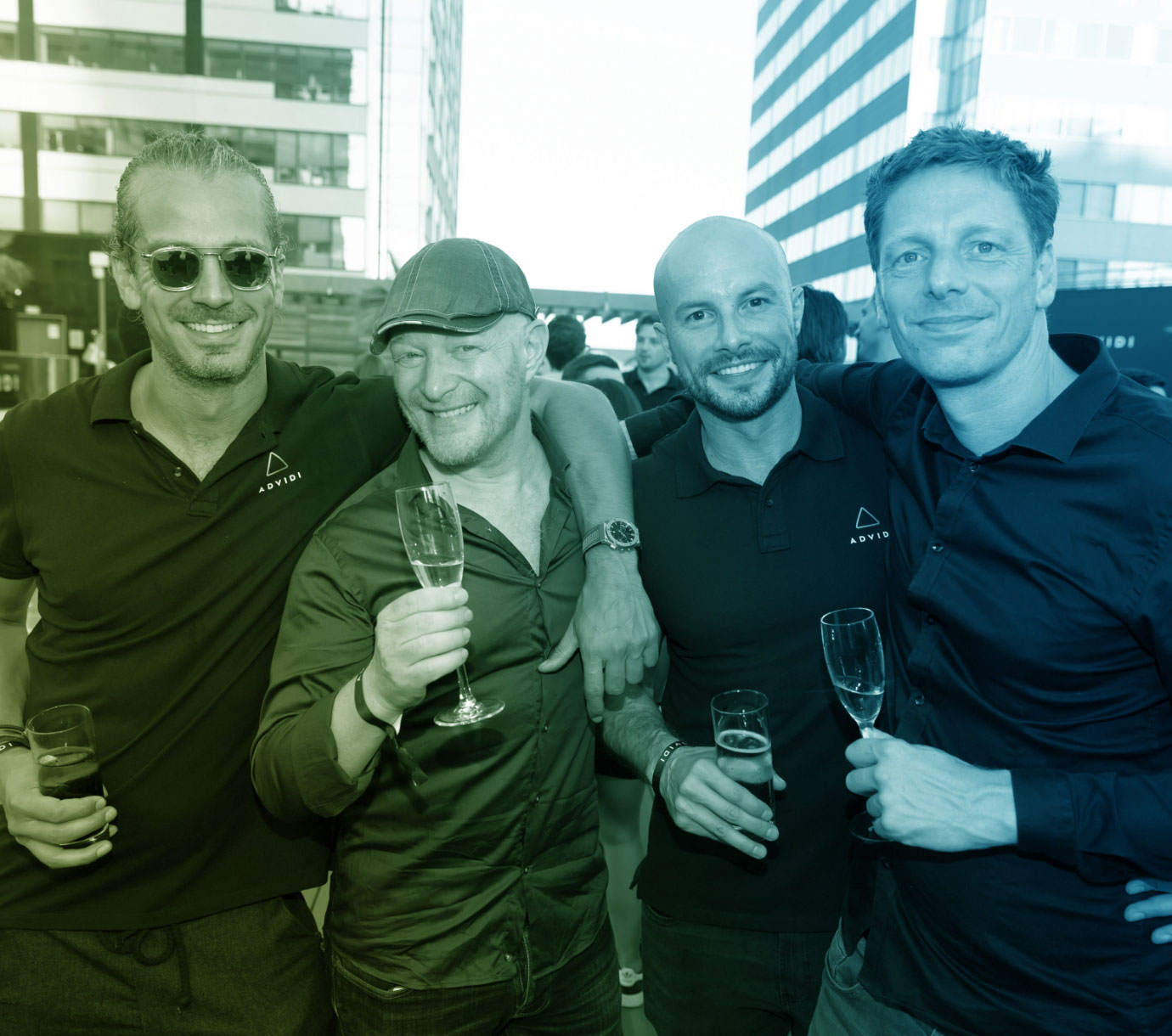 Hello, Hiro
This rebrand brought us Hiro, the world's first logo created by an algorithm. Hiro reflects the world in which we work. One that moves quickly, changes constantly, and is driven by data. Hiro and the accompanying brand assets bring an emotional link with our heritage while celebrating the future. Our early identity is hinted at with the original Advidi blue which was then boosted by the more contemporary and spirited magenta. It reflects our pride in the past, the work we have done, the connections we have made, and ultimately the business we have built. Yet, it nods to the future, the ever-changing industry, and that idea that the only constant is change.
At first glance, Hiro is chaotic, but in reality, it's incredibly consistent. Like our business, it is built around shared principles and communal ambition. Hiro unifies two elements that can't exist without the other in the online space: the creativity and passion brought by humans and the precision and logic of machines. Hiro never sleeps, it lives, breathes, and grows as we do.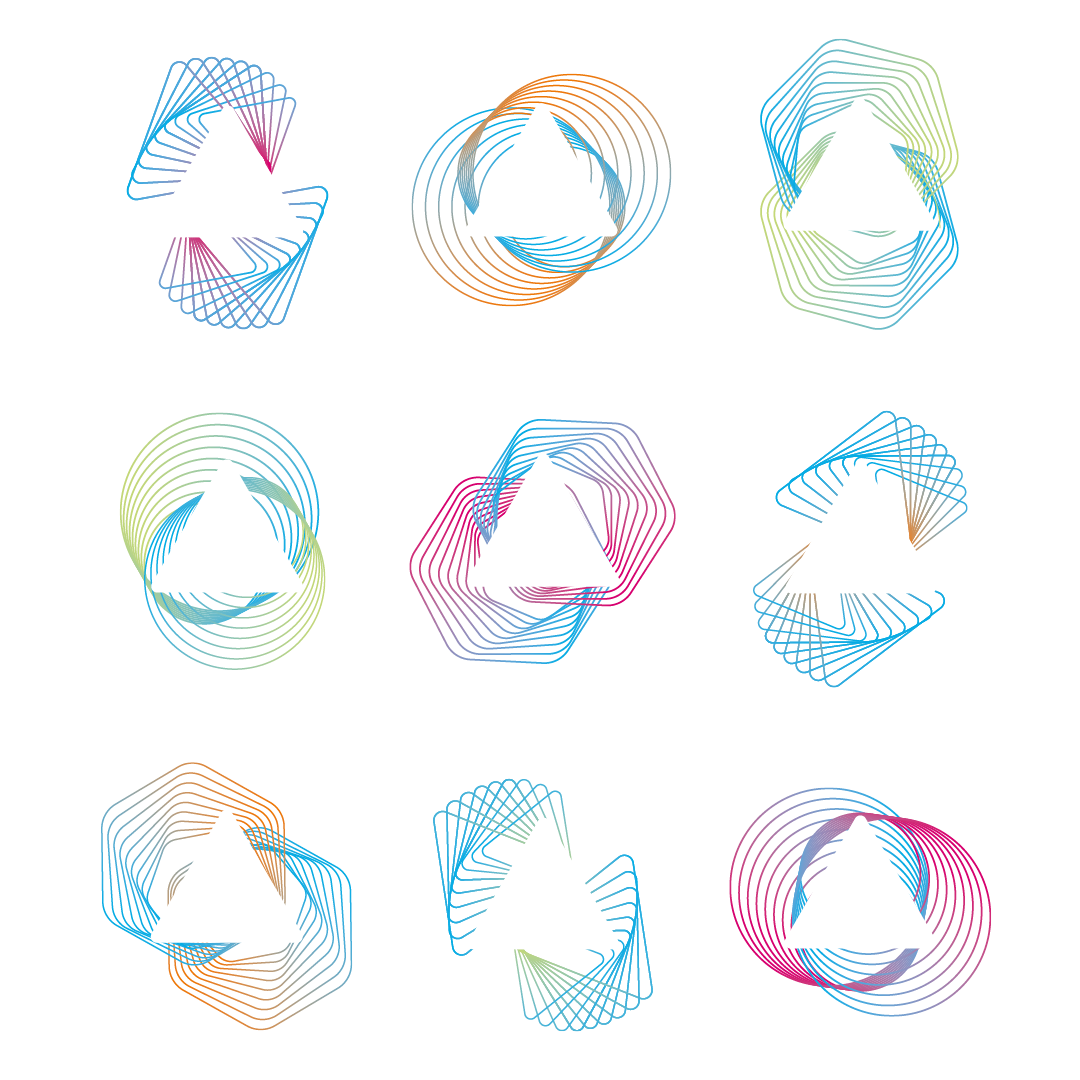 Introducing the heroes
Our core network has been vital to us. We wanted to honour those people and let them know how much they mattered to us. We began referring to them as our Marketing Heroes. And as we all know, not all heroes wear capes. The Advidi heroes are people who change the industry with their skills and knowledge, their talent, and their generosity. They're people who know their worth, but who also know the power of a strong network behind them.
With the Performance Marketing heroes we appeal to not only the very successful but the ambitious. The people who know they have the potential, the drive, and the work ethic, but who need the guiding hand of a network to become their best self. Ultimately, it's our only purpose - to make people shine. It's our job to support the formation of future performance marketing.